A Siebert-Funded Coaching Project to Build Leadership Capacities
Goals for Short-Term Cohort Groups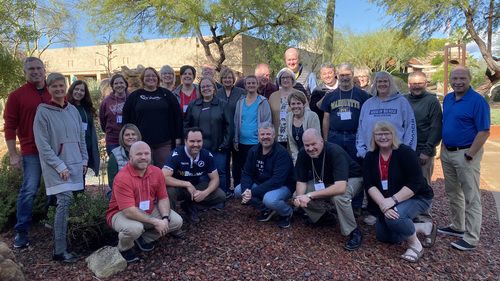 1 | Relate around a Shared Theme
Leadership is a team sport.
Connect to inspire and encourage.
Notice what is present. Define reality.
List what's working and not working.
3 | Rethink What's Possible
Create a picture of a preferred future.
Question your assumptions and norms.
Build a better plans to get better results.
Increase your impact and reach.
The COHORT GROUP Covenant | Our Commitment to One Another
Attitude: We invite you to be positive, present, playful, open-minded, and Spirit-driven.
Actions: We invite you to be on time, ready to contribute, speak your truth, and share what you need from others.
Assumptions: We invite you to question your assumptions, rethink your norms, stretch your imaginations, and reinvent your futures.
Confidentiality is key to creating a safe, sacred environment.
Everything that's shared in the group, remains within the group.
FYI | Information cohort participants should be aware of
Each cohort session lasts approximately 55 minutes.
Sessions are led by VFM coaches who abide by ICF's Code of Ethics.
Cohort conversations are held using the Zoom platform.
Participants will be asked to work on short "sprinter tasks" between sessions.
If you are unable to attend a session, please notify your coach ahead of time.
Participants are encouraged take notes during the session.
You are welcome to ask your coach for input on your plan.
Resources and tools related to session themes will be added after every session.
An overview of the 5 cohort sessions
What changes do you wish to navigate? What do you want to be different?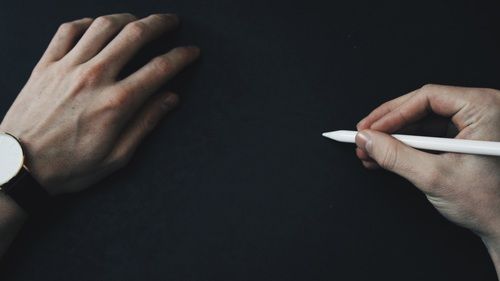 1 | Describe Spiritual Vitality
What ore some key indicators of a maturing Christian faith?
What do you want for people related to their spiritual lives?
What factors appear to have the greatest impact on people's spiritual growth?
What indicators do you look for to measure spiritual vitality?
Does your church have a plan for forming disciples at every age and life stage?
What do you celebrate about how you and your congregation currently form disciples
What would you like to be different 6 months from now, related to how you're helping people grow spiritually?


SPRINTER TASK:
List your 2 next steps for growing as a follower of Christ.
SAMPLE PLAN 1 | Define what a vibrant faith and vital congregation looks like
Review the Exemplary Youth Ministry Study information on indicators of a maturing Christian faith.
Review sample Faith Formation Blueprint documents from other congregations.
Interview pastors and faith formation leaders known for exemplary faith formation about how they've created a culture of spiritual vitality.
Create a specific list of outcomes and behaviors that describe what it means to live, love, and lead like Jesus.
Create a first draft of a vision for lifelong faith; share with leaders and gather their feedback. Continue to refine periodically.
Orient pastors, program staff, teachers, faith mentors, and parents about the vision.
Schedule a 4-week sermon series on "Forming Faith in Daily Life" that focuses on WHAT spiritual vitality is, WHO nurtures it, WHERE it happens, and HOW it is discussed and practiced.
How are you helping parents and grandparents pass on faith?
What specific expectations do you communicate to members about growing in faith Helping others grow?
What role do parents and grandparents to play in young people's spiritual lives?
What role do you want godparents/sponsors/faith mentors to play?
What role do you want members/ministry partners to play?
How are you equipping and supporting people who serve as faith mentors?
Do paid paid and unpaid church leaders see themselves as spiritual elders?
SPRINTER TASK:
List ways to help grandparents form faith in their grandchildren.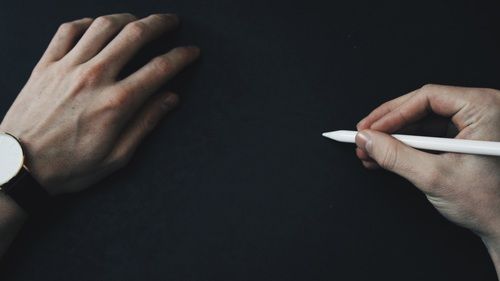 2 | Create a Web of Support
SAMPLE PLAN 2 | Equip and support faith parents/mentors to model vibrant faith
Create plan to meet with faith mentors (parents, grandparents, teachers, mentors) to talk about their role helping others grow spiritually in their daily lives.
Provide tools to help faith mentors share the hopes they have for helping others grow spiritually (see the 13 Indicators of Maturing Faith).
Share and demonstrate tools for helping households have faith-related conversations during meals, at bed time, at milestones events (birthday's anniversaries, etc.), and on the go.
Capture and share. stories from members of your congregation about how they have faith-related conversations (create a schedule for when stories will be shared).
Invite households to share stories about whom God has entrusted to you/household to serve, support, and bless in their daily lives.
Pilot capturing 6-10 parents or grandparents who are willing share their life and faith stories (using a Vibrant Faith template) on video. List ways the stories will be shared intergenerationally.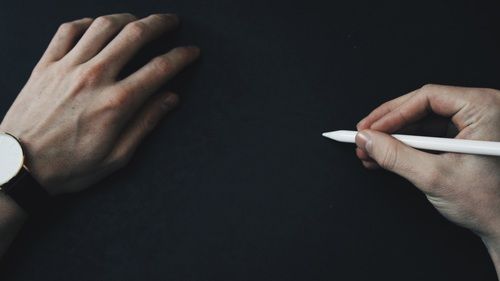 3 | Form faith in daily life
How will you help people form faith everyday, everywhere?
How will you form at church? At home? Online? On the go?
What activities seem to have the greatest spiritual impact at church?
How might every church function be designed to help people grow in faith?
What is your vision for helping people form faith in their homes and daily lives?
How might you use your communication platforms and social media sites to nurture faith for all ages?
How do you help people become living expressions of Jesus Christ in the world
What would be some initial steps for broadening the scope of your faith forming efforts?
SPRINTER TASK:
List ways to use your website/Facebook page to form faith.
SAMPLE PLAN 3 | Introduce faith practices that members can do everyday
Provide Taking Faith Home resource for all households; share ways that members use during mealtimes, bedtimes, and at family gatherings.
Invite parents and grandparents to read stories from the Spark Bible with their children and and grand children (in person or online).
Create a 4-6 week sermon series on spiritual practices with demonstrations and exercises to be "tried on" every week.
Create a series of scheduled Facebook and Instagram postings that describe the spiritual wellsprings/activities that renews their lives.
Introduce a Group Gratitude journal (wall or whiteboard at church, a poster at home, and via Facebook during the week). Post pictures of gratitude lists from church and homes on Facebook and. Instagram.
Sponsor quarterly book discussions related to spiritual practices (Sabbath by Wayne Muller, Prayer by Timothy Keller, Celebration of Discipline by Richard Foster, and How to Read the Bible for All its Worth by Gordon Fee).
Invite members to read the scripture lesson in preparation for next week's sermon.
How is your church helping people form faith in their daily lives?
Which spiritual practices would you like to see members embed more intentionally into their daily lives?
When do you share these hopes with your congregation?
When and where do you share stories about people's practices?
What practices do you want your staff and elected leaders to embed in their lives?
What are three possibilities for introducing new spiritual practices to people
Which spiritual practices need further reinforcing? What would that look like?
SPRINTER TASK:
List ways you will help people form faith during meals; in the car.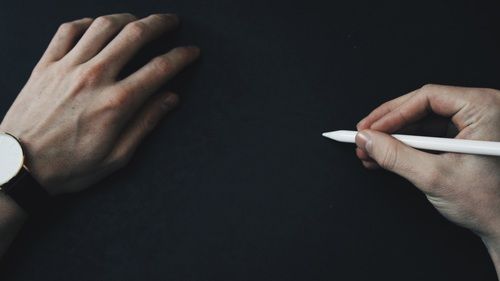 4 | Develop spiritual practices
SAMPLE PLAN 4 | Engage people around faith in digital space
Post Taking Faith Home resources for all households on Facebook and Instagram; create monthly list of scheduled postings.
Share a Forming Faith in Daily Life video once a week via Facebook.
Post a recent podcast related to personal and spiritual growth on Facebook.
Recruit 5 or more photographers to capture spiritually-oriented images of individuals. and families forming faith.
Highlight online courses members could engage in to learn about the Bible, church history, theology and spiritual practices (via seminaries, The Great Courses, and Select Learning).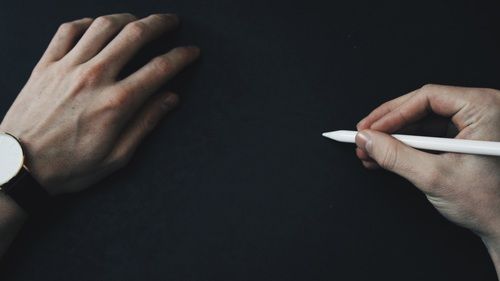 5 | Reinforce key messages
What are your church's norms for talking about and modeling faith?

Do people share their devotional lives and spiritual practices at staff meetings?Leadership meetings?
How often are stories of faith shared during worship? At gatherings? On the website?On Facebook?
Who, besides the pastor, helps facilitate the sharing of these stories?
Participants will be invited to share their next steps for "growing vibrant faith."
SAMPLE PLAN 5 | Update what we wish to invite household to experience or practice at various life stages
List what we hope 5-year olds will know, value, be exposed to, and do.
List additional items that we hope 5th graders will know, value, be exposed to, and do.
List additional items that we hope 8th graders will know, value, be exposed to, and do.
List additional items that we hope 12th graders will know, value, be exposed to, and do.
List additional items that we hope 18-35 year olds will know, value, be exposed to, and do.
List additional items that we hope 35-50 year olds will know, value, be exposed to, and do.
List additional items that we hope 50-65 year olds will know, value, be exposed to, and do.
List additional items that we hope 65-85-year olds will know, value, be exposed to, and do.
Resources to support your PLANS and
NEXT STEPS for forming faith in daily life
Website links to support your planning
Tools (PDFs) to support your faith formation plans
SAMPLE FAITH FORMATION BLUEPRINT
Introduction
The Faith Formation Blueprint provides an overview of how our faith community intends to support and equip individuals in becoming lifelong followers of Christ and to help households practice faith every day, everywhere and with everyone living into our tagline, "Where faith and life connect". The blueprint underscores that Christian faith formation is a life-long process that takes place in the home, the congregation and in the community. It also assumes that everyone is at a different place in their life and faith journey. Our blueprint engages five principles, five faith practices, and eight pathways of lifelong faith formation—faith for every age and every stage.
Five Principles for Faith Formation
Faith is formed by the power of the Holy Spirit through personal, trusted relationships, often in our own homes.
The Church is a living partnership between the ministry of the congregation and the ministry of the home.
Where Christ is present in faith, the home is church, too.
Faith is caught more than it is taught.
If we want spiritual children and youth, we need spiritual adults/parents.
FAITH PRACTICES IN ACTION
1 | Gathering in Grace
Caring conversations express an interest in others, their hurts, their joys, their concerns and dreams, their values and faith. Caring conversation requires time to be available to listen and to speak. Congregations are encouraged to help families identify the holy ground of their lives where precious, caring conversations take place and where lives are strengthened and nurtured by the love and mercy of God through the support, guidance and genuine interest of others.

2 | Growing in Faith
A devotional life is a way to practice the presence of God through the word of God. Many families and individuals need help with the language of prayer and faith in daily life. A devotional life is more of a consciousness and way of life than a formula to accomplish a certain task. Family devotions connect the generations with faith, hope and love in a world that speaks and operates on a different basis than the gospel of Jesus Christ.
Giving Generously Generosity is a response to the goodness and generous nature of God. Learning to give our time, our unique gifts, and our money we see how this is an act of stewarding what God has already given to us. Giving generously is a hallmark of a growing Christian and a growing church.

3 | Going to Serve
Service to one's neighbor is the calling we all are given through the life and message of Jesus Christ. For a Christian, service is motivated out of love we have first received from God. Service communicates that love to others and is a concrete expression of one's own faith and values. Family service projects have been shown to be a vital way to pass on faith from generation to generation. Children and youth are greatly influenced by what they see in the lives of others, especially parents and other family members.

4 | Gratefully Sharing 'God Sightings'
Gratitude directly impacts the deep joy that grows in us as we learn to trust God's faithfulness more and more. An essential component to seeing God's faithfulness is the ability to see God in action both in our past and in our present. God promises that when we seek God, we will find God. (Jer. 29:13). Furthermore, God promises that we will find him. In essence, we will find what we are looking for. When we look for God's action our lives we are better equipped to help other's see God's action in their lives. As we see God's faithfulness to us, we become deeply and profoundly grateful and we are filled with an unspeakable joy. God's unspeakable joy in our lives changed everything.
8 PATHWAYS FOR FORMING FAITH
1 | WORSHIP
Integrate Milestones Celebrations into worship as meaningful, memorable moments marked with the cross of Christ for people birth until death.
Introduce people to the Good News, the biblical narrative and key concepts found in the Bible.
Assist people with learning how to share their story and God's story with others.
2 | LARGE GROUP CONGREGATIONAL SETTINGS
Demonstrate caring conversations at congregational gatherings.
Provide learning forums on the Old and New Testament, and Church history.
3 | SMALL GROUP CONGREGATIONAL SETTINGS
Engage faith community participants in small group Bible Studies throughout the year.
Engage faith community participants in small group book discussions on leadership, spiritual disciplines, and other faith forming subjects.
Engage faith community participants in quarterly small group book or movie discussions based on current offerings.
4 | HOUSEHOLD SETTINGS
Provide Taking Faith Home, Home Huddles (Faithink), and Whirl weekly.
Provide households with "in home" Four Key faith formation training.
Provide webinars and Facebook parties to equip households with integrating "Living Well" faith practice in their daily life.
5 | SPIRITUAL DIRECTION & MENTORING
Provide opportunities to meet with a certified spiritual director
Provide opportunities to participate in small group spiritual direction
Encourage people to attend a two-year Lay School of Theology that involves reading, blogging and mentoring
6 | PRINT & FAITH FORMATION RESOURCE
Provide a beginner's level Faith Formation Reading Plan and review process
Provide an intermediate level Faith Formation Reading Plan and review process
Provide an advanced level Faith Formation Reading Plan and review process
7 | SELF-DIRECTED ONLINE RESOURCES
Introduce households to vibrantfaithathome.org resource
Introduce households to faithformationlearningexchange.net
Introduce people to recommended blogs and Facebook pages
Introduce people to online resources provided by seminaries and the ELCA
Introduce people to webinars and online faith formation training events
8 | TRIPS, LIFE EXPERIENCES and LIFE TRANSITIONS
Offer faith-based support groups for those experiencing grief, divorce, loss and life transitions
Offer short-term experiences for people to explore vocation, service and justice issues
Offer camping ministry opportunities for children, youth, adults, and families (family camp)
Do you have an idea, insight or resource related to this cohort?