A Siebert-Funded Coaching Project to Build Leadership Capacities
Goals for Short-Term Cohort Groups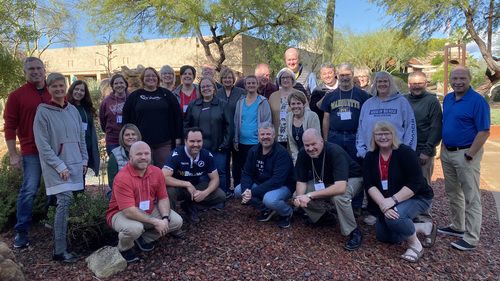 1 | Relate around a Shared Theme
Leadership is a team sport.
Connect to inspire and encourage.
Notice what is present. Define reality.
List what's working and not working.
3 | Rethink What's Possible
Create a picture of a preferred future.
Question your assumptions and norms.
Build a better plans to get better results.
Increase your impact and reach.
Confidentiality is key to creating a safe, sacred environment.
A COVENANT for our COHORT GROUP | Our commitment to one another
Attitude: We invite you to be positive, present, playful, proactive, open-minded, Spirit-driven.
Actions: We invite you to be on time, ready to contribute, speak your truth, and share what you need from others.
Assumptions: We invite you to question your assumptions, rethink norms, stretch your imaginations, and invent your futures.
Everything that's shared in the group, remains within the group.
An overview of the 5 cohort sessions
What changes do you wish to navigate? What do you want to be different?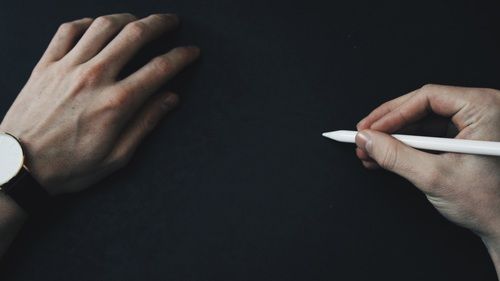 1 | Assess your hospitality
How would you describe your congregation's hospitality norms and practices?
What does your church do well when welcoming and befriending people?
What are two "growth areas" for your church-related to welcoming and befriending people?
Who is charged with overseeing this important ministry
How do they measure their success?
What would like to be different six months from now?


SPRINTER TASK:
Complete the Church Hospitality Audit.
What do new staff need in the first 90 days to start strong?
What's stirring from last week
What learnings arose when completing the Church Hospitality Audit?
In what ways do you welcome people before they show up for worship or an event?
Do your voice messages, website ,and social media sites engage and inspire newcomers?
What are the four touch points you wish to pay particular attention to?


SPRINTER TASK:
Complete the
Touch Points Planning Form
.
.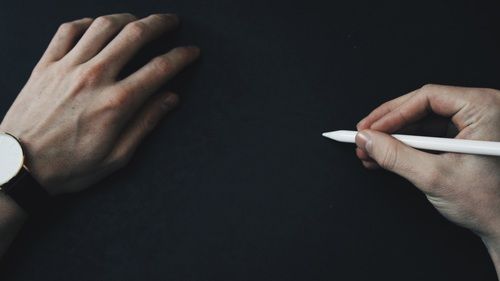 2 | Identify touch points
Are people's goals connected to your purpose and priorities?
What's your history/ norms for setting staff goals?
Do staff share their goals with each other?
Do you have a staff/leadership covenant? How often is it referred to?
What happens if a staff member's goals are not reached?
What criteria is used to evaluate staff?
Are these criteria related to the church's goals or mission?
How might you make staff members work more transparent?
What prevents staff from collaborating with each other?
SPRINTER TASK:
List 3 ways staff are "out of alignment" based on what's needed.
Are your staff working as a team? What gets in the way?
What do you need to start or stop doing?
What are staff doing that brings out the best in each other?
What are staff doing that hinders each other's best efforts?
When and how do staff celebrate with each other?
Do you have staff members that are NOT team players
If so, what impact does this have on the team?
SPRINTER TASK:
List 3 ways you will recognize/celebrate people's contributions.
What's the purpose of annual reviews? What if people looked forward to them?
Who is responsible for leading the check-ins and/or annual reviews?
What is the purpose of reviews? What are the benefits of performing reviews?
What course corrections typically occur as a result of annual review conversations?
Who is part of the annual review process and what is their role?
If you could change one element of your review process, what would it be?
Participants will be invited to share their next steps for "staffing and supervision."
Sample PLANS and NEXT STEPS taken by other church leaders
A sample plan will be added before each cohort session



PLAN 1 | Improve our process for selecting paid and unpaid servants
Add assigned coach to communication lists; send helpful church documents.
Introduce the Google doc "map;" customize as needed; confirm meeting dates.
Determine where visioning documents will be stored; who has access to them.
Decide how the team will be introduced to members; set a commissioning date.
Take a team picture (to be used at various times throughout the project).
Read Angela's book, Always On; watch Angela's video, discuss with TC team.
PLAN 2 | Learn as a Team about Agile Leadership & Innovation
View and discuss leadership Learning Modules.
View and discuss Rich Relationships Learning Modules.
Describe how rich relationships, spiritual practices, and innovation support a thriving congregation.
Describe what is "present," "missing," and "emerging" in your ministry setting.
Tools and resources to support your efforts
Add website.
Add blog.
Add download.
Add download.
Do you have an idea, insight or resource related to this cohort?